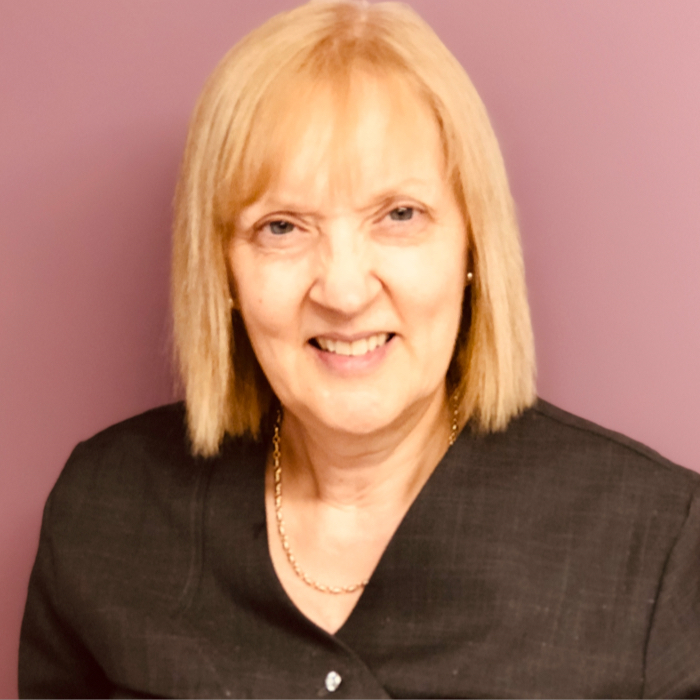 CEB Cert in Dental Hygiene, C of M Dental Auxiliary Cert
GDC: 1966
Hygienist & Dental Therapist
Veronica trained as a dental therapist at New Cross Hospital, London and later gained her hygienist qualification at Birmingham Dental.  Veronica has worked as a dental therapist for almost over 20 years in various dental practices across Cambridgeshire and Hertfordshire and is very experienced with carrying out fillings on both adults and children as well as treating gums. She has worked in local schools and Ante natal clinics promoting oral health and has also been a tutor for trainee hygienists at Birmingham dental school.
Veronica has many years' experience working and is committed to patient care and strives to improve patients' oral health. She understands the impact oral health can have on an individual's general health and works with her patients to achieve a good home care regime. Veronica continues to enhance her skills and extend her knowledge by attending training courses and dental meetings, she is a member of the British Dental Hygiene and Therapy Association.
Veronica is also a trained physio-therapist and currently works in a Private hospital in Cambridgeshire at the weekend and so not only is she extremely talented with managing gum disease, she will also be qualified to advise those of you who have any ache or pains elsewhere!!!!